Book One
Sorceress's Spell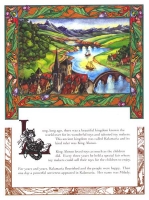 The Sorceress's Spell, the first book of a series entitled The Incredible Adventures of Kitto, follows ten-year-old Kitto as he incurs the wrath of the wicked sorceress Milady, because of his honesty.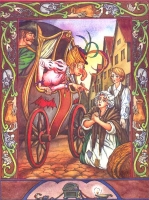 Escaping Milady's powers on a flying dragon, Kitto meets the good fairy Sambhava. Fairy Sambhava offers Kitto a gift, but to receive it, he has to choose between wealth, wisdom and health. It is hard for Kitto to make this choice, but he finally decides for wisdom. Fairy Sambhava is pleased and helps Kitto realize that like every child in the Universe, he, too, is Born to Succeed.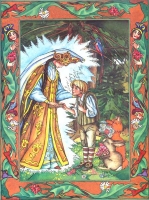 Aided by Fairy Sambhava, Kitto creates four magical toys. The first is Vinnie, a happy-go-lucky clown, almost the same size as Kitto. He is a terrific fighter and an excellent joker. The second is Clementina, a beautiful marionette and a stunning dancer.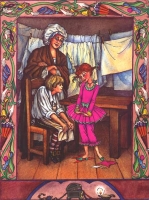 The third is Froggy-The- Wisest, who posesses the wisdom of the entire universe. The fourth is Lullaby the Cat, who is irresistibly charming, remarkably lazy and an exceptionally talented storyteller. The toys become Kitto's best friends and life-long companions. Together they encounter and overcome many dangers.