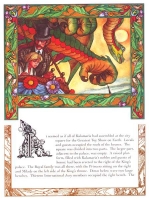 The Toynapers is the second book in the series. Despite the attack by toynapers and the great danger of being caught, Kitto brings his toys to participate in The Greatest Toy Show On Earth. Toy makers from all over the world come to attend and the King himself opens the event.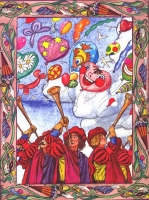 A thousand birds fly into the blue skies, intermingling with a thousand big balloons. Hundreds of toy cannons fire hundreds of toy shells. The shells explode over the crowd, showering the people with thousands of chocolate candies.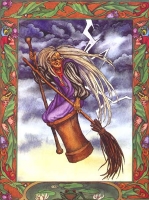 Suddenly, a very strange flying object appears in the air, traveling faster than the wind. Yaga, the mighty witch, is about to land right in the middle of the square. Panic strikes the crowd, but Kitto and Lullaby are able to save the show from disruption and are praised by the King.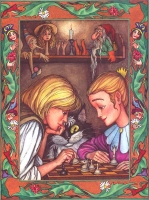 Princess Daisy falls in love with Kitto's toys and admires the toy maker himself. She begs her father to make Kitto his Royal Toy Master. The King agrees, but Kitto's luck soon changes... On Milady's orders, Kitto is accused of a terrible crime, is falsely convicted and imprisoned. Despite Princess Daisy's desperate attempts, she is unable to save her friend.